So you want to...throw a space party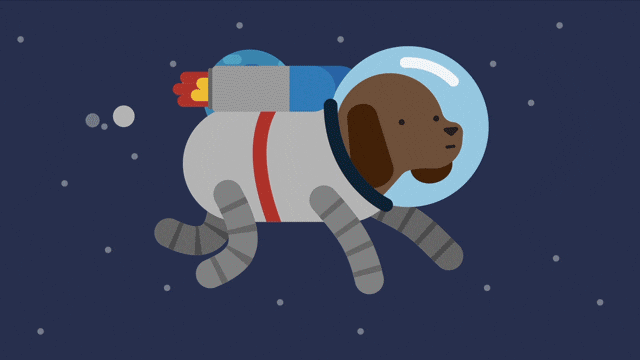 Space...the final frontier. There is so much fun to be had at a space party, especially if your little one is a budding astronaut. Here's my top 10 picks for a totally out of this world party!
1. Space Plates
The gorgeous hexagonal shape of these plates makes them not only super on-trend at the moment, but make your party table look just that little bit different too; plus the design is cool and contemporary whilst also staying fun! Place on the table at the beginning of the party for maximum effect.
Space plates, £4.50 for a pack of 8 from Party Ark
2. Rocket, man
If you really want to be stratospheres ahead of the rest with your party style, then grab these amazing rocket cups from Etsy. They are totally unique, eye catching and best of all, 3D, so they'll launch off your party table with a pop.
Rocket cups, £5.31 for 8 from Etsy.com
3. 3...2...1....Cake-off
Who doesn't love a cupcake at a party? And for any little astronauts, they are super handy to keep hold of in that pesky zero gravity. Add a bit of vintage space charm with these cute little cupcake cases from Jeremy's home store; to give them that extra 'wow' factor, decorate in dark blue icing with silver edible glitter sprinkled over for a galactic effect.
Space adventures cup cases, £1.50 for 50 from Jeremy's Home Store
4. Clean up in Aisle Space
Wipe sticky mouths with these stylish little napkins from the kings of party-ware, Ginger Ray. The cool little robot adds a touch of futuristic, and we especially love the happy little moon faces too...actually, on second thoughts, we might just keep these for ourselves...
Space Adventure napkins, £2.99 for 20 from Ginger Ray
5. Suited and booted
Now, the next one is a little pricey, but if you have a little space nut on your hands then we can guarantee that this will totally rock their world. Handmade with amazing materials and to order so it fits perfectly, these custom made space suits are striking to look at and will be comfy and easy to wear too. If you've got the next Neil Armstrong on your hands, then this really is the outfit for you.
Custom made space suit, from £150 by Atelier Spatz on Etsy
6. We all scream for Ice Cream
To really impress at a Space themed party, there's only one thing you need: Astronaut Food. Freeze dried and genuinely designed for astronauts up in space, the mint choc chip ice cream packs are sure to impress even the toughest galactical guests.
Astronaut Ice cream Sandwich, now £2.99 per pack from Hawkin's Bazaar
7. Decoration Station
A great cheat to instantly make any room impressive are hanging decorations; versatile, eye catching and easy to transport, they can either make a large space more intimate or simply add a touch of fun to an otherwise normal space. Blast off with these hanging decorations from Party Ark; either spread them around or hang them in a cluster over the cake table for added 'wow.'
Hanging decoration, £14.99 for entire pack at Party Ark
8. Moon Balloon
Get ready for the big trend coming: marbled balloons. Chic, stylish and interesting, the marbled effect creates a super cool galactical/ moon rock feel. We've picked out the monochrome balloons here, but for added pizazz go for a mixture of pinks, blues and green to really make your party out of this world.
Monochrome Marbled balloons, £10.95 for a pack of 14 at Bubblegum Balloons
9. One small step for man...one giant leap for cakekind
If you haven't seen cake bunting, then you need to get involved; super cute and eye-catching, this is the perfect 'cheat' for any of you hardworking, time-poor parents out there. Simply add these decorations to any cake you like for instant awesomeness- in fact, it works especially well with simpler cakes.
Space Cake Bunting, £4.95 for the pack from Rex London
10. Party Bags- the final frontier
Party bags are generally a must-have at birthdays, but there's no reason you can't up your party bag game by swapping out plastic ones for canvas. These gorgeous little canvas numbers from The Little Party store look great, are sustainable and so nice as a standalone item that you'd only really need to pop some cake in along with 1 or 2 party favours for maximum impact.
Canvas space party bags, £4.50 each from Little Party Store
Don't forget that we offer a 'Lost in Space' party entertainment package, too- join Poppy or Pip the Astronaut on a rip roaring adventure through time and space! Check out our 'Themes' page for more information.
I hope you enjoyed this blog! Got any other tips or suggestions? I'd love to hear them.
Love, Poppy x