It's taken a while for me to actually sit down and write this (June....everyone has a birthday in June!! ALL the cake!), but I just wanted to write a little FYI and a thank you of course, about our award!
Earlier this year, we won the Muddy Stilettos award for 'Best Children's Business' in Sussex- as some of you may know, Poppy's Parties is based in Haywards Heath (although we are expanding and now cover Surrey and London too!), and it really means a lot to be recognised by the wonderful community around us.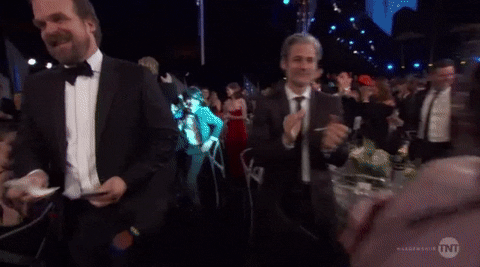 The Muddy Stiletto awards are particularly prestigious because...well, because they are pretty cool! Self-styled as 'The Urban Guide to the Countryside', the Muddies cover everything from the best coffee shops to...well, us!
It's a wonderful achievement to win something like this, as running a business can at times be really tough, gruelling and especially lonely- when you're doing something new, half the battle is getting people to put their trust in you to deliver a great party; after all, it's their child's birthday that they're trusting you with! So it just means a lot that we know we're going in the right direction and has given us that extra little sparkly boost we needed!
I'd like to take a moment to thank my wonderful team around me; all the amazing entertainers who really do put their heart and soul into every single party; my partner in crime Dan Lewis for keeping me going every step of the way; but most especially all of the parents who have taken the leap of faith and booked us, loved us and raved about us through reviews and word of mouth; after all, if it weren't for all of you then we wouldn't be here! In return I promise to spend this year coming up with even more new and exciting ways to make the parties pop, and here's to the Muddies 2019!
For more information about the Muddy Stiletto awards, check out
https://sussex.muddystilettos.co.uk/win/muddy-awards/muddy-stilettos-awards-sussex-2018-winners-2/