So you want to...have more energy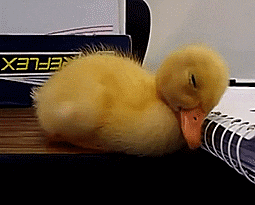 Sometimes, being a parent is hard...like, really, REALLY hard. And it can be so much easier to grab a couple of biscuits or a packet of crisps in between the school run, work, that after school thing and everything else that you have to somehow manage to fit into one day. But what if we told you there was a different way?
Here, our lovely friend and super nutritionist Rachel Howell talks to us about how we can balance our energy levels, which food we should be eating and how you can eat smarter, not harder.
Being a mother herself, Rachel understands only too well the battle with keeping energy levels up whilst keeping your family going too.
"There are a few simple hacks which will instantly help with your energy levels," Says Rachel. "What you want is to avoid fluctuations in energy and maximize your nutrient intake at the same time."
"Refined carbs such as bread, pasta, white rice are great for giving us energy but they may also lead to spikes in blood sugar; these spikes are followed by a low which may cause cravings for carbs and sugary foods. Replacing these with whole grains such as brown rice, quinoa and farro, or with starchy vegetables such as sweet potatoes can provide more fibre and nutrients as well as the energy you need but with none of the crash!"
One of the biggest challenges faced by parents is the need to eat on the go- but again, Rachel has some simple swap-outs which will not only improve your energy levels, but will contribute to your general well being and control your blood sugar too!
"There are some great snacks out there which make it easy to eat healthier," Explains Rachel. "Things like aw almonds or cashews, berries and yoghurt, apple slices with nut butter, hummus on oatcakes, hardboiled eggs are all great and they can be prepared ahead of time so you can grab and go!"
"Another favourite of mine are homemade energy balls; they are so easy to make, great to grab and best of all they're delicious! Make into balls, or if you want an even easier option, just press them into a square tin with greaseproof paper and let them chill in the fridge."
Rachel's home made energy balls
"When you're sleep deprived and your brain feels foggy it's very easy to reach for the cake and chocolates for a quick energy boost. Why not try these energy balls instead? They are high in protein, healthy fats and rich in nutrients. This recipe makes around 20 balls and they can keep in the fridge for a few days, or in the freezer for a month or so."
Ingredients:
- Dates 240g
- Almonds 60g
- Chia seeds 90g
- Cacao powder 3tbsp
- Coconut oil 2tsp
"Simply blend together in the food processor and roll into balls- pop them in the Fridge or Freezer and grab a couple when you need a quick fix!"
Rachel Howell is a Sussex based qualified nutritionist who runs NutriBalance.
She is passionate about empowering others with a balanced approach to healthy eating and nutrition, helping you address your nutritional needs, achieve your goals, increase your energy and improve your health and wellbeing.
For more information, contact Rachel at nutribalanceuk@gmail.com